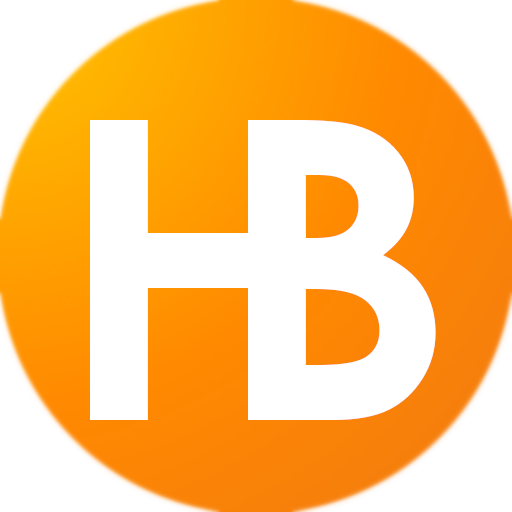 HomebrewUnblocker - Terms & Conditions
Welcome to HomebrewUnblocker, the site that lets you get past web filters. HomebrewUnblocker and its sub-sites (the "Service" or the "Services") were created with expansive intent, so to keep it that way, I have created the following list of rules of the Services (the "Terms"). HomebrewUnblocker is hosted on Microsoft Azure as a Web App (the "Server")
The Terms in this document are put in place for both the user's ("you, your") safety as well as the developer's ("me, my, I"), so as long as they are followed, usage of the Services should not introduce any legal problems.
I. Acceptance
By accessing any of the Services electronically, you agree to follow the Terms laid out in this document. If you do not agree to any of the Terms, you may not access or use the Services in any way.
I also reserve the right to add to or modify the Terms without prior notice, and said changes are to be effective upon the time of upload to the Server.
I am not responsible for any damages or harm, legally or non-legally, digitally or really, done because of the Services, which are provided as-is.
II. The Service
HomebrewUnblocker was created with the intent that it would be used for altruistic purposes. Below is a list of what you are allowed to do, provided that no other outside forces prevent you from doing so:
Access blocked sites within reason. You may use HomebrewUnblocker to access blocked websites if there is a good reason to do so. This means that, although you are allowed to retrieve a site for educational/progressive use, you are not allowed to use the service for gaining access to content under illegal circumstances. Some cases of prohibited use include (but are not limited to) retrieving content that is considered illegal in your current location, accessing data that runs malicious code, and using the service to attempt a DDoS attack on another server.

Test a website for usability. Although this isn't the intended use of HomebrewUnblocker, it may be helpful to use this site to strip away reference links to test usability in cases where they may fail to load.
III. Intellectual Property
HomebrewUnblocker and all of its related content (e.x. the HomebrewUnblocker logo) were created by Brandon Lee. As such, usage of the Services in a way that goes against United States copyright laws are prohibited.
IV. Disclaimers
"As Is." the Service AND ALL MATERIALS AND CONTENT AVAILABLE THROUGH the Service ARE PROVIDED "AS IS" AND ON AN "AS AVAILABLE" BASIS, WITHOUT WARRANTY OR CONDITION OF ANY KIND, EITHER EXPRESS OR IMPLIED. TO THE MAXIMUM EXTENT PERMITTED BY APPLICABLE LAW, THE AFFILIATED PARTIES DISCLAIM ALL WARRANTIES OF ANY KIND, WHETHER EXPRESS OR IMPLIED, RELATING TO the Service AND ALL MATERIALS AND CONTENT AVAILABLE THROUGH the Service, INCLUDING: (A) ANY IMPLIED WARRANTY OF MERCHANTABILITY, FITNESS FOR A PARTICULAR PURPOSE, TITLE, QUIET ENJOYMENT, OR NON-INFRINGEMENT; AND (B) ANY WARRANTY ARISING OUT OF COURSE OF DEALING, USAGE, OR TRADE. THE AFFILIATED PARTIES DO NOT WARRANT THAT the Service OR ANY PORTION OF the Service, OR ANY MATERIALS OR CONTENT OFFERED THROUGH the Service, WILL BE UNINTERRUPTED, SECURE, OR FREE OF ERRORS, VIRUSES, OR OTHER HARMFUL COMPONENTS, AND DO NOT WARRANT THAT ANY OF THOSE ISSUES WILL BE CORRECTED.
No Responsibility. NO ADVICE OR INFORMATION, WHETHER ORAL OR WRITTEN, OBTAINED BY YOU FROM US OR ANY MATERIALS OR CONTENT AVAILABLE THROUGH the Service WILL CREATE ANY WARRANTY REGARDING ANY OF THE AFFILIATED PARTIES OR US THAT IS NOT EXPRESSLY STATED IN THESE TERMS. YOU ASSUME ALL RISK FOR ANY DAMAGE THAT MAY RESULT FROM YOUR USE OF OR ACCESS TO the Service, YOUR DEALING WITH ANY OTHER USERS ON THE SERVICE, AND ANY MATERIALS OR CONTENT AVAILABLE THROUGH the Service. YOU UNDERSTAND AND AGREE THAT YOU USE the Service, AND USE, ACCESS, DOWNLOAD, OR OTHERWISE OBTAIN MATERIALS OR CONTENT THROUGH the Service AND ANY ASSOCIATED SITES OR SERVICES, AT YOUR OWN DISCRETION AND RISK, AND THAT YOU ARE SOLELY RESPONSIBLE FOR ANY DAMAGE TO YOUR PROPERTY (INCLUDING YOUR COMPUTER SYSTEM OR MOBILE DEVICE USED IN CONNECTION WITH the Service), OR THE LOSS OF DATA THAT RESULTS FROM THE USE OF THE SERVICE OR THE DOWNLOAD OR USE OF THAT MATERIAL OR CONTENT. THESE LIMITATIONS APPLY TO THE MAXIMUM EXTENT PERMITTED BY APPLICABLE LAW.
---